The Life Instinct (sculpture); 9 x 9 x 9 feet; found materials including three chairs, a bike rack, styrofoam, cardboard, string, tape, woven reeds, tree branches, cloth, the top of a garbage can, egg cartons, paper, plastic bags, CDs, and cushions.
Make Shift: A Catalog of Repairs (zine); 2012; 8.5 x 5.5 inches; newsprint, cardstock, string, and tape.
Debris; 54 x 27 x 36 inches; broom and debris from the installation.
Workshops, from top left clockwise:
"Fixing Session" lead by Fixers' Collective
"Bike Repair Workshop" lead by Eric Clausen of Drawing America By Bike
"Patch Happy" lead by Sewing Rebellion NYC
"Social Sculpture" lead by Kristyna & Marek Milde
The Life Instinct (slideshow); 33 x 27 x 14 inches; screen: cardboard and mylar.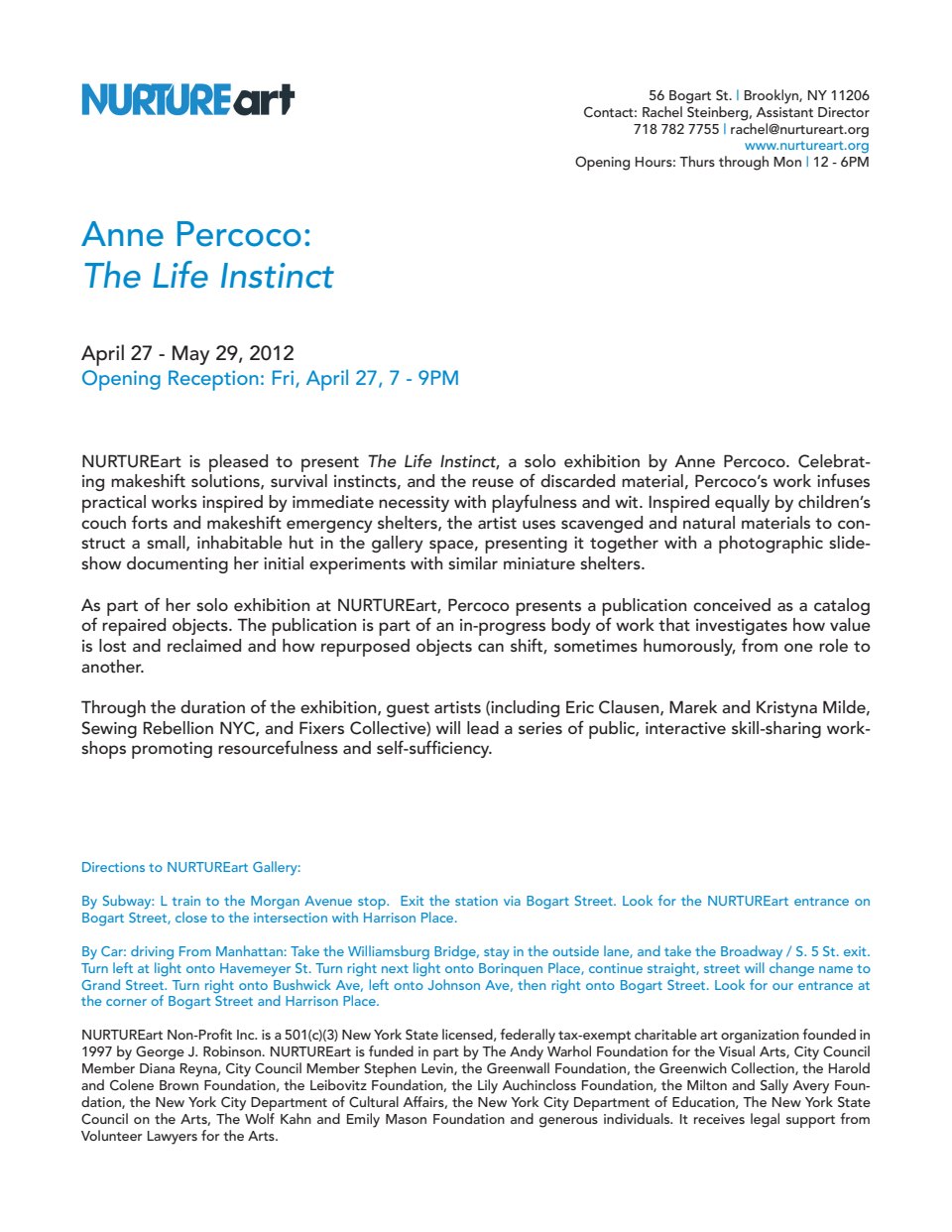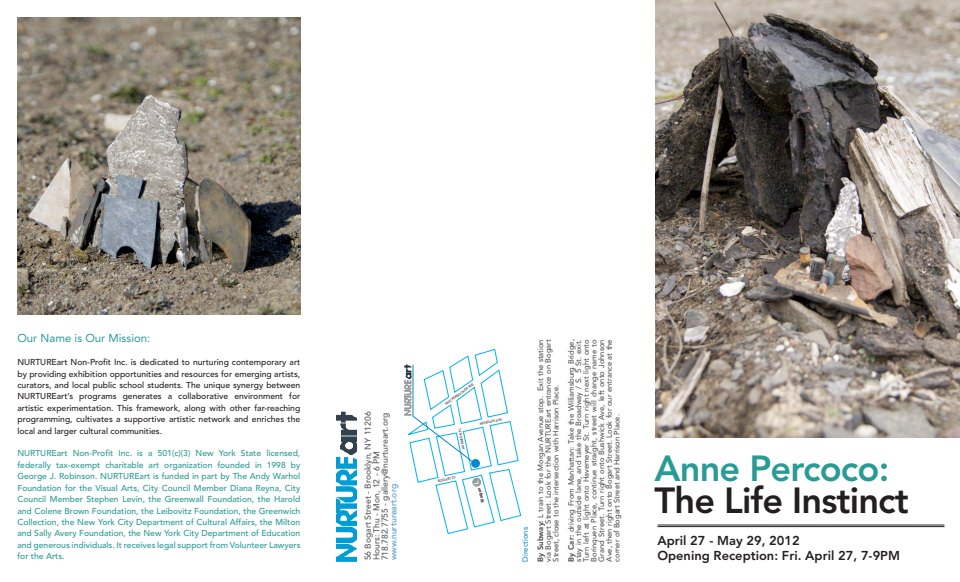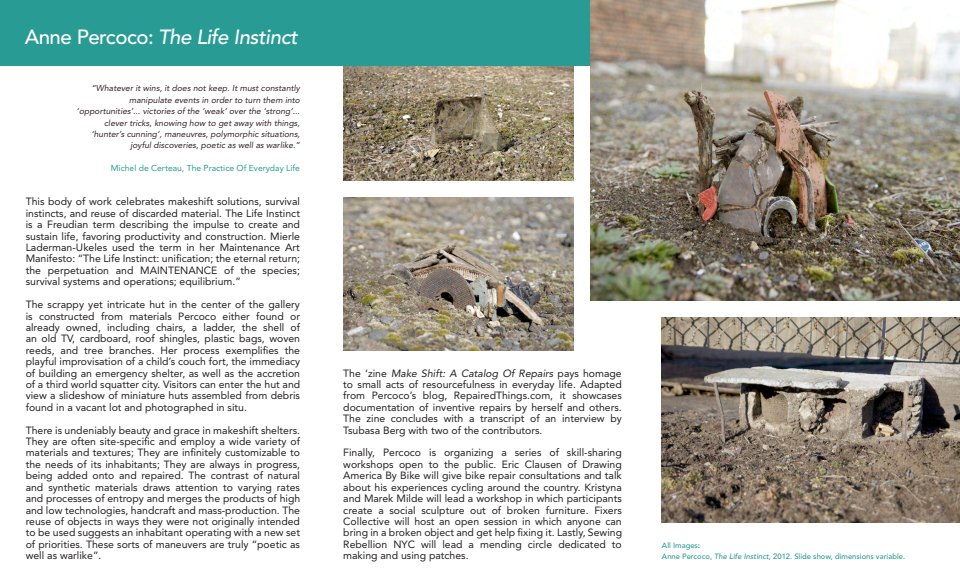 The Life Instinct
BROOKLYN, NY – This body of work, presented as a solo show at NURTUREart, celebrates makeshift solutions, survival instincts, and reuse of discarded material.
The centerpiece of the show was a scrappy yet intricate hut assembled from scavenged materials and textural handmade elements, which visitors could enter and sit inside. Other works included a series of projected photographs, a 'zine of repaired objects, a pile of debris from the hut's installation, and a thematic workshop series.
View more photos of the exhibition:
https://flic.kr/s/aHsjAdqLe9
Conversation with Vanessa Saraceno for NY Arts Mag:
http://www.nyartsmagazine.com/?p=8510
View Process, as Documented on my Studio Blog:
https://annepercoco.wordpress.com/category/projects/the-life-instinct/
The Blog that the "Make Shift" Zine is based on:
https://repairedthings.wordpress.com/
Workshops Lead By:
Fixers Collective ("Fixing Session")
http://www.fixerscollective.org/
Eric Clausen ("Bike Repair Workshop")
http://eric-c.com/
Sewing Rebellion NYC ("Patch Happy")
https://sewingrebellionnyc.wordpress.com/
Kristyna and Marek Milde ("Social Sculpture")
http://mildeart.com