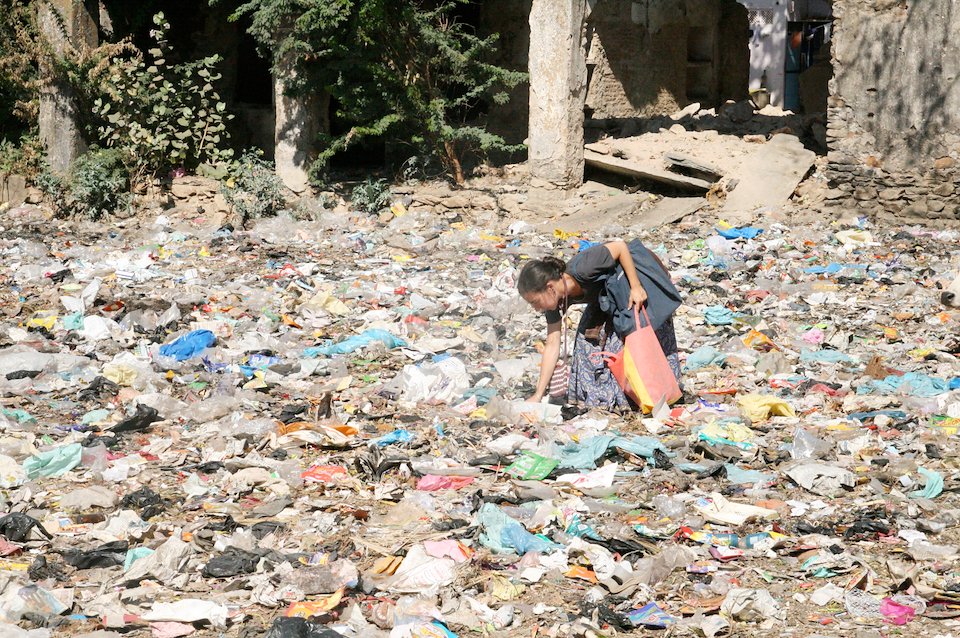 Weather Shield For a Migrant Dwelling
PARTAPUR, INDIA – I created a protective outer layer for the house of a migrant family during the ten-day Sandarbh Artists Workshop on site-specific art.
Composed of the inner foil lining of plastic wrappers, this covering reflects their immediate surroundings, and will continue to reflect any place which this family chooses to relocate. Friends who live in that town told me they used this covering for at least a year.
Preview Book to Learn More:
http://www.blurb.com/b/2980282-weather-shield-for-a-migrant-dwelling
Partners:
Sandarbh Artists Workshop:
http://sandarbh.org/
Asian Cultural Council:
http://www.asianculturalcouncil.org/
| | |
| --- | --- |
| For | Sandarbh Workshop for Site-Specific Art |
| Date | 2009 |
| Type | Site-Specific Intervention |
| Size | 8 x 5.5 x 8.5 feet |
| Materials | Plastic Food Wrappers & Packaging Tape |